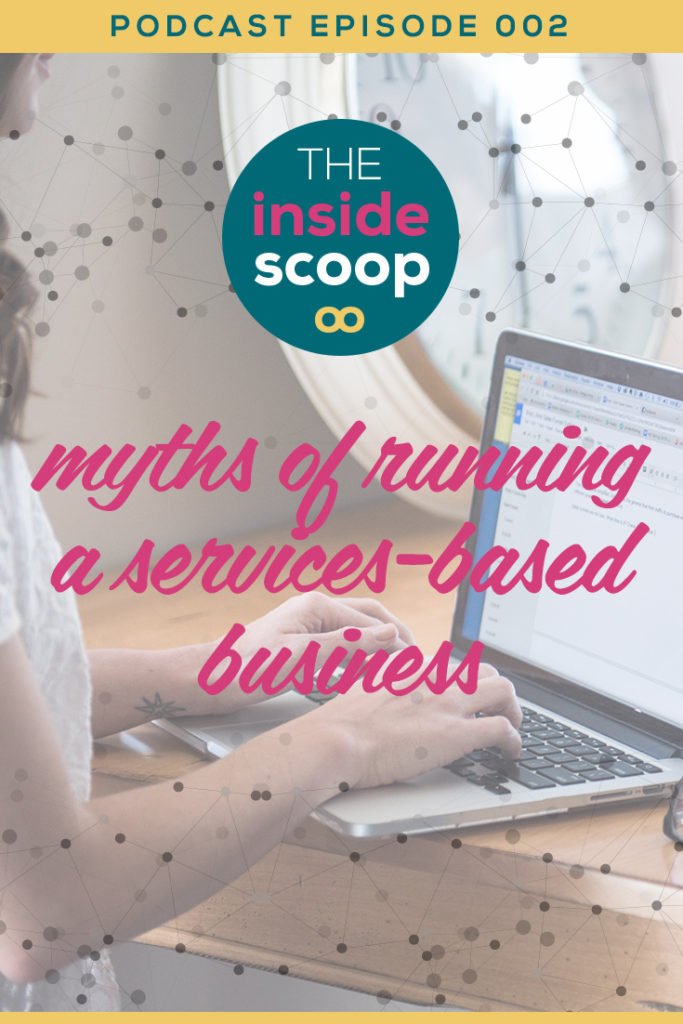 If you run a services-based business, you're going to love the three myths we're breaking down in this episode. The truth is offering a service is the fastest path to cash and the majority of people with online-based businesses are actually offering, you guessed it services!
Here's the scoop from episode #2:
Sometimes running a service-based business can earn you the 'side-eye', we explain why this can make you feel 'less than' and how to overcome it.
We break down what 'passive income' is, and why it's not actually passive some of the time.
We're busting through the common myths of running a service-based business and breaking them down.
We see people all the time wasting too much time, energy, and money on passive income when they could probably take the 'fastest path to cash' and start doing more 1:1 work.
It takes a really long time to build a successful business that's not service-based, when a service based business can help you really figure out your flow.
You can build a service-based business with a really small list, we share examples from our own businesses.
Growing a list and having a website, etc. over time is important over time as you build your business, but they are not essential to getting started.
There is not a 'one size fits all' approach to running a service-based business, you can pick and choose any or none of them. It's about what works for you.
You have to look at what a viable income is for you and reverse engineer your business from there; not just aim for that '6 figure' mark
You are not indispensable to your clients: there is never a lifetime guarantee, you want to create a relationship that's a partnership with your clients.
Don't fall into the trap of creating a new job for yourself where you end up with 5 or 6 bosses instead of being your own boss.
If you care more about your clients' business than they do, something is going wrong.
If you're constantly saying 'yes' to things you shouldn't be doing for the client, you're not serving them well and they will eventually get wise to that.
You should never be more committed to the success of a client than you are to having them committed as a client of yours.
If this sounds like you, give yourself some time and space to think about it and analyze where you are in your business.


Links for this show:
How to Rate our Podcast Tutorial Here
[embed_popupally_pro popup_id="9″]