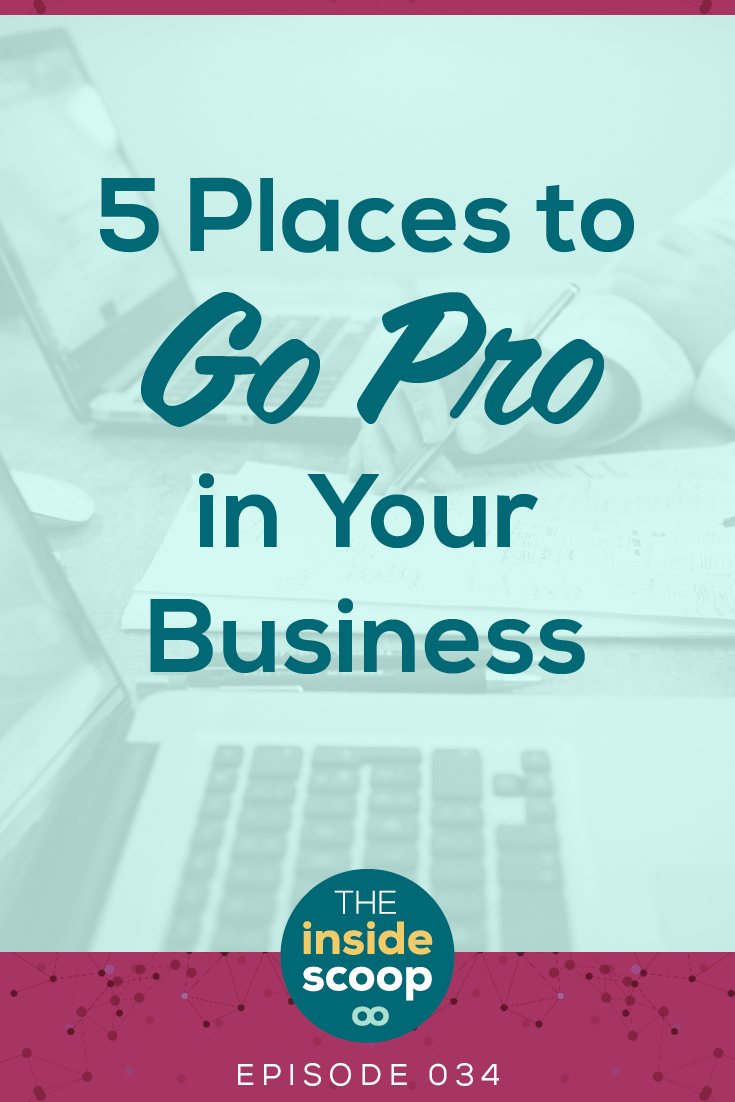 You hear it ALL the time – you need to go pro in your business. But what does that mean? Where do you go pro and when? We're sharing our FIVE most important places to go pro in your business in this episode.
Going pro is a bit of a buzzword with entrepreneurs. But what does that really mean? And where should you go pro when you're building your business?
That's exactly what we wanted to answer in this episode as how, what and when you go pro with is going to depend on a number of factors.
Here's the scoop from episode #34:
Going pro will depend on your ideas, abilities, and your preference

We talk about where and why we went pro in our own businesses

It is a mistake to think legal things won't happen, they most definitely will when you own a services based business

We talk about using templates for contracts and why it's not a great idea

You don't need a lot of legal involvement right away, but don't wait too long or you may regret it

Money is what makes your business a business, going pro with your accounting and your payroll can be key to running a successful business

We talk about why we are big advocates for having your own eyes on your money, even if you have a bookeeper

If you're going to run a business, you can't be good at everything. We talk about finding your quicksand and going pro with it and why

Just because you

can

do something, doesn't mean you should; invest in some sort of branding package, even a simple one, as soon as possible

You don't need an expensive logo to start with, we talk about how to shop the designer that fits you in each stage of your business

We talk about going pro with the community you surround yourself with and why spend the time and energy

Going it alone is not a pro move, we explain why

Links for this show:
Join us for the Double It Society!
Patrice Perkins with Creative Genius Law
Amanda Genther's Irresistible Sales Page Course