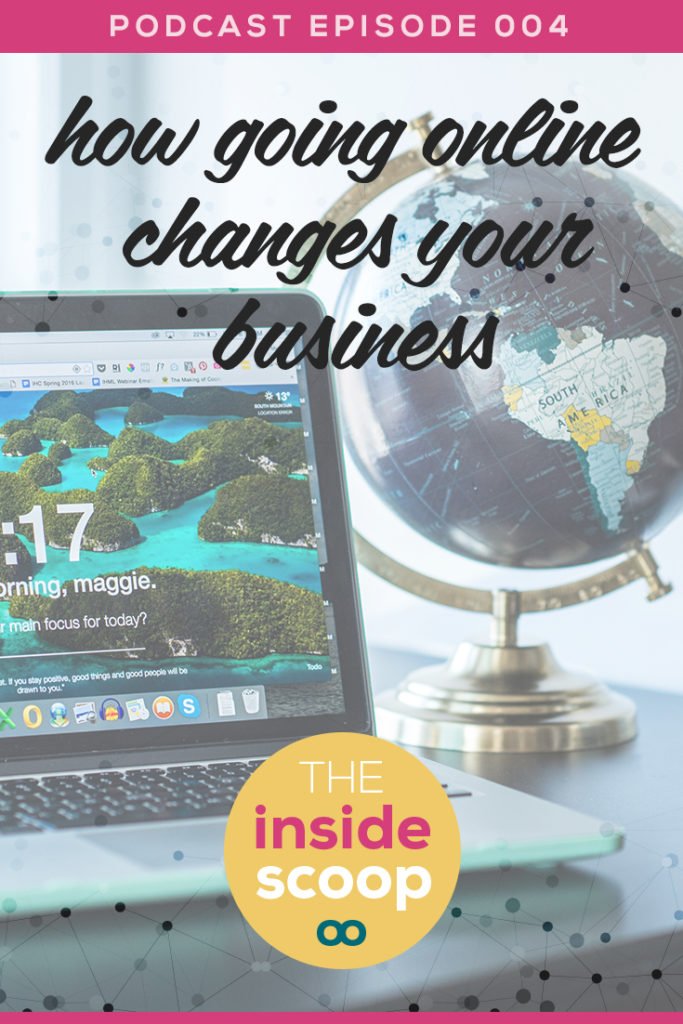 Should you really have your business on the good old world wide web? Do you need to be online? And if you go online how does that change your business? That's what we're diving into this episode, with some scoop on how it's been critical to our individual success.
Here's the scoop from episode #4:
We identify the elephant in the room of running an online business and how we both ran into it when we started our businesses
There is a misconception that moving your offline business online is an easy transition
Running an online business requires expenses, you need to plan for and get used to that
A service-based business is the fastest path to cash as we've said before, it requires more work but the benefits far outweigh the bumps in the road
In an online business, you have a far greater reach than your local community
Because there's the potential for more clients in an online pool, you can build your business faster since there's no barrier to entry like a local market would have
Your audience has a place they hang out online and you can find them easier and with more efficiency than in person
The online world is very noisy, if you don't stand out you can become obscure very easily, we share how to avoid this
The online world can become like the Wild West: it can lack integrity and honesty and we have to be on the lookout
It's hard to not compare yourself online, you have to create strong boundaries and not let this take over
Because you are communicating with someone through the online world and not in person, it's harder to screen out the crazies


Links for this show:
April 14th Double Your Revenue Webinar
Worried about standing out? Check out episode 3 for help!
How to Rate the Inside Scoop Show