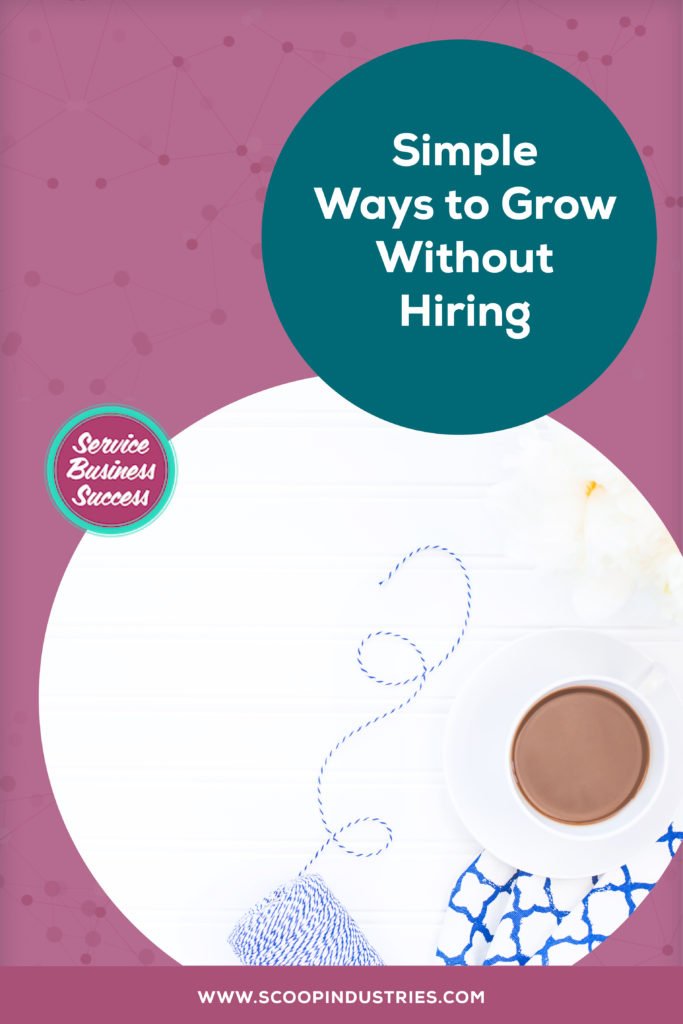 You're ready to grow and to really blow up your business, but how do you make that happen? Do you need to hire? The short answer is no. You don't. In this episode we're talking about ways to grow your business without having to grow a team.

One of the biggest misconceptions around is that to "scale" or grow your business you have to have a team. But that reality is you don't, so we wanted to talk about that in today's episode as a follow up to Episode 48 on if you're ready to hire.
Here's the scoop from Episode #50:
Hiring is a personal choice – find out why you may not want to go that route.

Consider personal fit – does it make sense for you both personally and professionally?

Work out the cost/benefit investment (both in terms of time and money) – can you handle it?

If you don't want to hire, there are other options for scaling

Consider if you are pricing yourself and your packages the right way so you can get revenue lift that makes sense.

Look at finding new clients or expanded markets.

Do some research on about niche markets you may have never considered. 
Don't forget, if you have missed any podcasts and want to get caught up, you can find all of our previous episodes on our new Podcast Hub.
Join our Services Business Success Facebook group for all of the latest updates by clicking here.
[embed_popupally_pro popup_id="9″]