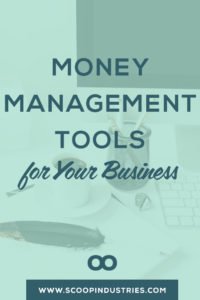 What better way to wrap up our money series with some tools to make it all happen? In this episode, we're talking about our fave tools to help you manage your money!
Here's the scoop from Episode #61:
While we're very much of the mindset that the tools don't really matter as long as you have the right strategy. we have certainly found some tools to make putting our money strategy into action, both easier and, dare we say, a little more fun. And who doesn't like that?
If what you have works for you currently, great stick with it. But if you're looking for a new tool or two to make your process better, you may want to try out one of our favourites:
Google Spreadsheets
This isn't new but they are oh so simple – they are good for budgeting, forecasting, tracking, etc. (and way better than Excel!). You can do just about anything with these 🙂
Paypal and Bank Reports
Don't overlook these reports as they can give you a ton of insight for both inflow as well as expenses.  Even just pulling up your bank statements can be helpful.
These usually have a few reports you can use  – whether you need to see who still owes you or who your top client spenders are.
YNAB (You Need A Budget)
While this tool isn't perfect, it is great if you struggle with lots of moving pieces and expenses, or setting aside money for a future expense. We use this pretty religiously and love it for cash flow because it is forward-looking. And, it syncs with PayPal and bank accounts, etc.  Bonus – it's pretty freaking cool for personal finances too (and you can do both under the same account!).
QuickBooks Online
We don't use this one super in depth ourselves as our accountant/bookkeeper does most of the magic here. But if you're into doing your own books, Quickbooks and Xero are our DIY favourites.
Profit First Book
While isn't actually a tool, this book and its concepts are very enlightening if you're struggling to see the profit in your business. You may need to do a little tweaking to the structure he outlines, but overall, definitely worth a read.
This wraps up our money series.  Check out previous episodes for more info and join us next week for a brand new series!
Links for this show:
[embed_popupally_pro popup_id="16″]