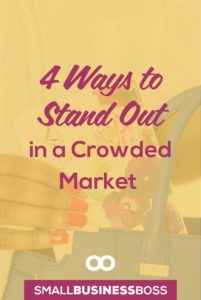 As a small business boss, it can be hard to stand out sometimes. The reality is  that for most of us, what we do is something that other people do too. As a professional, that's just a fact. So how do you stand out when you're in the sea of sameness? In this episode, we're talking about four ways for you to stand out in a crowded market.
 Here's the scoop from Episode #74:
When you're one of a 100 of other whatever it is you do, the key is doing what it takes to become the one and only. To create a category of one. Here are our favorite ways to do just that:
#1. Figure out what makes you fascinating
If you haven't already,

check out the Fascination Advantage

– you will see the world in a whole new way. Unlike something like Myers Briggs, which is all internal, the fascination model is all external and how others see you.

One of our favorite quotes comes from Sally Hogshead, the creator of the Fascination Advantage.  "Different is better than better". Instead of trying to be better, just be different.

Even if you don't feel like you're different –  you are.  And often "different" can translate into much more business than "better".  At some point, in some industries, you just can't get that much better than the next person.  But you can definitely be different. Learn what makes you stand out and how you best communicate.

When we did this for ourselves a few years ago, it totally changed the way we view ourselves and how we work with others.  Check out our blog posts and episodes on this topic

here

,

here

and

here

. Another example is Crystal from our Double It Mastermind – her brand is all about exceptional insights based on her advantages. This is what her clients love about her and she uses this in all her branding and marketing.
#2. Be the only one in the room
Too many times we hang out where other people like us are. Events, groups, and so on. If you've ever been tagged in a thread in a facebook group and been one of 100s of people doing what you do, it's disheartening.

Instead, find place where you can be the go-to writer, designer, lawyer…the person that people in the group rely on.

Spend your time where your ideal customers are – not where more of people like you are.

Look at where you spend your time and focus wisely so you can be the expert, and not needing to showboat about to try to get noticed.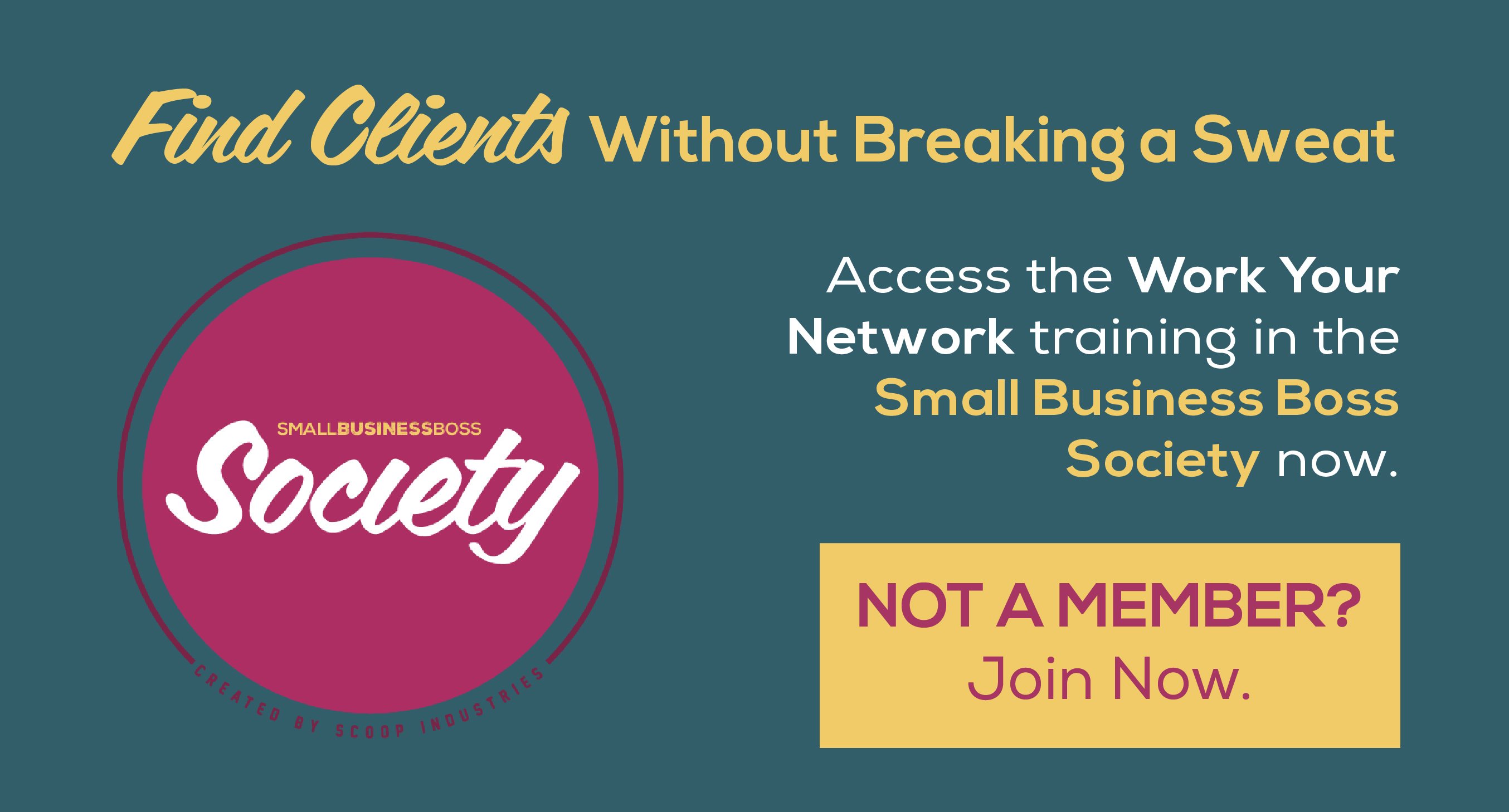 #3. Quit comparing yourself
When you are tagged on a thread, do you immediately launch into comparison mode?

We all need to stop with the comparisons. Sure, there are many people who do what you do functionally, but they aren't you. So cut it out.

We know this is hard. But do what you need to do. If that means shut down updates, emails and anything else from that person, then do it. Stop looking at their services. Stop stalking your arch nemesis. Give yourself a pep talk. And you know what – they are probably comparing themselves to you as much as you are comparing yourself to them.

The comparison trap is real, so do what you need to do.
#4. Create a signature service
Having a signature services makes you stand out. It all comes down to confidence.

Do you want to hire the person who's like yeah, that will be 5 hours and X dollars? Or the person who's like okay, here's how this works, here's what you get and this is how much it costs.  Exactly….

A signature service enables you to stand out from everyone else by OWNING your process and what you deliver. In Episode

Episode 72

and

this blog post

, we talk about this in detail.

And finally, make sure you get the signature services worksheet to help with this.
Be sure to listen all month as we get into random topics on things that are capturing our attention right now.
Links for this show:
[embed_popupally_pro popup_id="10″]