Think about the last amazing client experience you had. We are sure that it stands out because it's not the norm. What if you could provide that type of wow factor to your clients all the time so they feel that warm, happy glow when they work with you? It is possible. In this episode, we're sharing some specific ways to wow your clients.
Here's the scoop from Episode #80:
Client experience is one of those things that's so critical to our business, yet it's easy for us to overlook it. We're busy actually doing the work, so we miss out on opportunities to create an outstanding client experience.

Before you think "I've got this – let me skip over this", don't. This is one area that ALWAYS ALWAYS needs improvement. Your business relies on this. A happy client is your best asset, so effort here is time well-spent. And be sure to do this part of your business a tune-up regularly.  What worked 6 months ago may not work now.  Revisit this regularly.
One quick note –  we're not talking about spending a lot of money on showy gifts. That's not customer experience – that's gratitude. And while a gift can go a long way, it's never, ever going to make up for when the fundamentals are mishandled.
Onboarding matters

– that first 30 days is sooo important as they just gave you money and you don't want them to have buyer's remorse.

Wow them with the first impression. Have clear systems so they know what to expect, how to communicate, what they need to do, etc. Use a project management system to help with this (we love

Basecamp

!).

We have an onboarding kit in the

Small Business Boss Society

which would be super helpful. Just saying!
Client communications

– don't just let things go into maintenance mode (especially with clients on retainer) or let them go into what we call "the what abouts".  That's when they start saying "What about this?  What about that?"  This makes them nervous and doubtful.

Keep with the conversation going with them. Schedule regular meetings, pulse checks, updates, etc. Be in touch so they know what is going on. This is especially important with complex and longer projects.

Go above and beyond to ensure their satisfaction, within reason. Boundaries are sooo important but when they are too hard, and not flexible at all, they will leave a bad taste in their mouth. Find ways to do the little things without breaking the budget.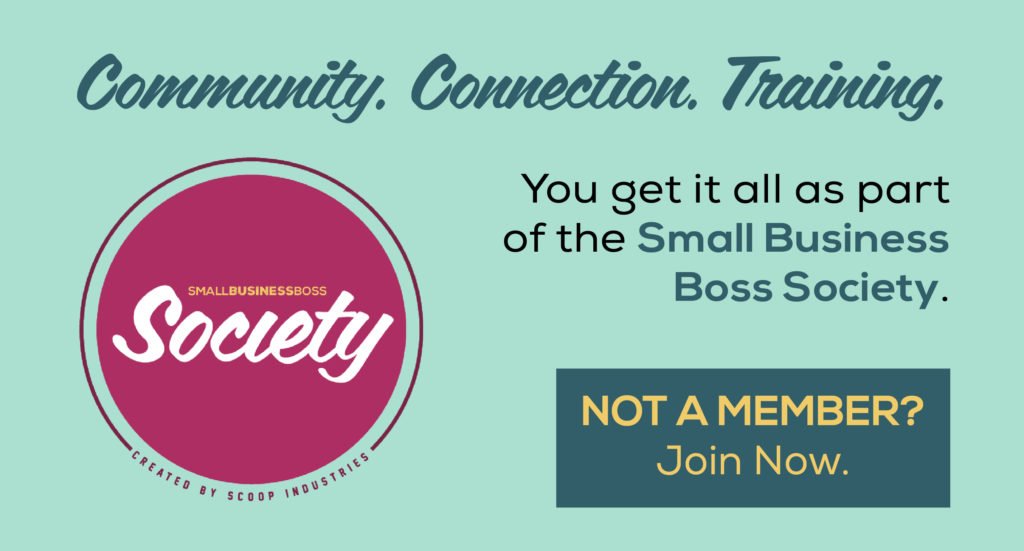 Recognize and see your clients

– remember things about them and check in. That human touch is significant.

Remember things about them. Are they moving? Are they getting married or having a baby? Are they going on a trip? Follow up and see how things go. A quick question at the beginning of a call is so important. Have lunch with local clients. This goes a long, long way in developing a positive working relationship.

Offboarding should be a process too

 – don't just wrap and say later.

Put a bow on it – let them know how to refer you, work with you in the future, what you recommend next. This can be as simple as a message or a wrap document.  And do it in a timely matter.  Don't wait 3 weeks to do this.  Send them off with a warm and fuzzy feeling about you and your company. And don't forget to ask them for referrals (listen to

Episode 79

where we discuss how important this is).
Thanks for listening and tune in next week for a discussion around how to elevate your business with the right strategies.
Links for this show: