Or maybe you're already using ConvertKit but you need a little help?
You're in the right place.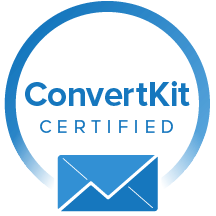 Not only do we have two of only a handful of Certified ConvertKit Experts on our team, email marketing is 100% our jam.
We spend day, in day out working on email marketing for clients including: strategy, funnel design, copywriting, list building, and all aspects of implementation.
At this stage in the game, we've worked with just about every email marketing system out there, but we must confess, ConvertKit is our absolute favorite for solopreneurs and small businesses.
Why? It's simple, sophisticated, and sustainable… meaning you can actually use it to grow your business (instead of being scared of it!).
If you're on the fence on why you should use ConvertKit (or if it's really the right system for your business), check out our Why ConvertKit? resource page here.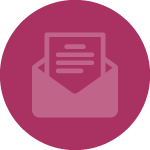 GET STARTED 
ConvertKit Migration & Onboarding Services
If you're ready to make the move to ConvertKit, we can help you make it seamless. From migrating your list to handling your opt-in forms, we've got you covered.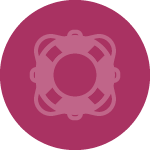 MAINTAIN
ConvertKit & Tech Monthly Retainers
Email marketing can take up a lot of time, and you've got better things to do than set up emails and funnels all day long. Leave it to Scoop to make your email work smarter for you.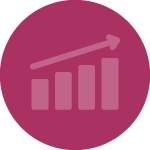 GROW
1:1 Strategy & Training Sessions
You're growing and email marketing is a big part of that puzzle. Let Scoop support you with funnel strategy, launch planning and much more. (Plus, we can help you with you copy too!)
Membership Sites with ConvertKit + AccessAlly 
Are you looking to set up a new membership site with ConvertKit and Access Ally? Or to move your existing site to this powerful combination?
Scoop can help. We are the only ConvertKit Certified Experts who are also AccessAlly Certified Partners. We've been building and working with AccessAlly sites since 2014.
As ConvertKit Certified Experts, we're also pleased to be able to offer you a FREE 30-day trial of ConvertKit.
ConvertKit Migration & Onboarding Services
We can migrate your email list from Infusionsoft, Ontraport, Mailchimp, Aweber, Simplero, ConstantContact, and more.
What's included:
Import your subscribers from prior email marketing service (up to 10 lists or tags)
Migration / Set-up of auto-responder sequences (Up to 3 sequences*)
Migration / Set-up of automations (Up to 3 automations)
Custom branded email templates, including unsubscribe links (Up to 3)
Integration of forms on your website/landing pages (Up to 3**)
Complete video documentation walking you through your specific ConvertKit setup and how to use it
Access to ConvertKit School where you can access videos, templates, checklists and more for you to use the most of ConvertKit
Free month of ConvertKit (new ConvertKit users only when purchased through us)
2 weeks of follow-up support for questions via Basecamp
If you need more than the above, please contact us here for a tailored quote.
*Sequences of more than 7 emails may incur an extra fee
**Custom coded forms may require an additional fee
Migration and onboardings are typically booked about 1-2 weeks out and take up to 2 weeks to complete. Upon payment you'll receive an automated email with the details we need from you before starting followed by a personal email a few days later (from a human!) to connect with you and confirm your dates for migration and answer any questions.
*Note: If you're migrating from Infusionsoft or Ontraport and you have more than 3 campaigns and sequences set-up already, contact us here so we can get you a custom quote.
1:1 Strategy & Training Sessions
You can book 1:1 training or strategy calls with one of our two ConvertKit Certified Experts where we can do a variety of things including (but not limited to):
Walk through your ConvertKit application
Map out a new funnel
Audit and optimize a current sequence
Optimize emails to utilize smart segmentation and link triggers
Work on setting up integrations with ConvertKit like membership site or ecommerce
Come up with a tag strategy and make sure your tags are working for you not against you
After our call together, you will receive the recording of the call and 1 week of follow-up questions starting after the call is completed.
1:1 calls are $249 for one 60 minute session.
Ongoing ConvertKit Services
If you're looking to outsource your ConvertKit and tech services completely, our team can help!
Our maintenance packages start at $500/month with a minimum commitment of 3 months. These packages include services such as: ongoing emails, automations, segmentation, integrations, form creation/landing page setup.
Already Have ConvertKit and Need Training? Introducing ConvertKit School.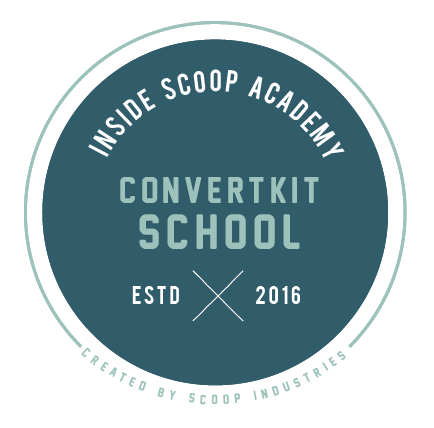 This instant training will help you get started with ConvertKit painlessly. And if you already have ConvertKit, it will help you to optimize how you're currently using it to make the most of your your time and money.
ConvertKit School will help you get setup quickly and effortlessly while making your marketing super smart and sophisticated, all without being complicated.
ConvertKit School is perfect for you if:
You're thinking about making the move to ConvertKit but need to learn the ropes.
You've just purchased ConvertKit and need help getting started.
You're already using ConvertKit but know there's way more than what you're doing.
Inside ConvertKit School you'll learn both the tactical implementation tips you need, alongside the strategy needed to required make email marketing work harder for your business.
Quick start your ConvertKit success with ConvertKit School now