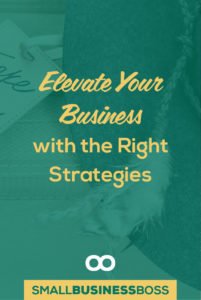 "It's time to elevate your business and play a bigger game." Hello, buzzwords – is that you? We hear about the idea of elevating, but what does that even mean? In this episode, we're sharing our recommendations on what to focus on when if you're looking to up your game.  

Here's the scoop from Episode #81:
You've heard all the buzzy buzzwords in online marketing. Elevate. Scale. Go Big. Play Big – the list is endless. But let's get real, there's no shortage of strategies you COULD do when it comes to your marketing.

But what are you supposed to do? Especially as a service business owner where not all marketing is created equal. For us, elevate basically refers to things that fall into the marketing category. Marketing, emails, the things that are moving you beyond the foundations of your business. In the past few episodes, we have talked about finding clients, closing clients, wowing clients, and we are discussing the next step and how do you do it in a way that makes sense.
Our Philosophy:
Keep it simple. We can't say this often enough. There's a lot of time that can be wasted on "busywork" that's simply not necessary – which actually holds you back from bringing in revenue today.

A very good example is a fancy, glorious website you'll need to change in six months. You don't have to have it.  Really. Or worrying about building a big email list when you actually just need a handful of clients. These are not the first things you need to get clients in.

Let the actions fit the stage of your business you're at.
Right strategies by Stage:
Just starting out
All you need is a

basic starter website

– your name, company name, what you offer and how to contact you.  That's it. It basically just gives you some credibility.

Squarespace

can get you set up with very little monthly outlay. (The only exception is really if you are a web designer. Even then, it doesn't have to be really fancy.)

Focus on other people's platforms

. Spend your time and energy where the people already are. Go to existing conferences, podcasts, etc and talk about your services. Whether that be speaking, podcast interviews, media interviews, guest blogging, etc. – leverage those. Way better use of your time and makes it easy for people to find you..

Social media

– keep it very basic. Having a simple Facebook page is perfect.  We say Facebook as they have an amazing SEO (search engine optimization) – when someone Googles you, it will be one of the top results. When starting out, focus on posting twice weekly on one or two platforms. You don't need to have Facebook, Twitter, Instagram, LinkedIn, and Pinterest all going at once (and having to maintain all those!). You can work up to those.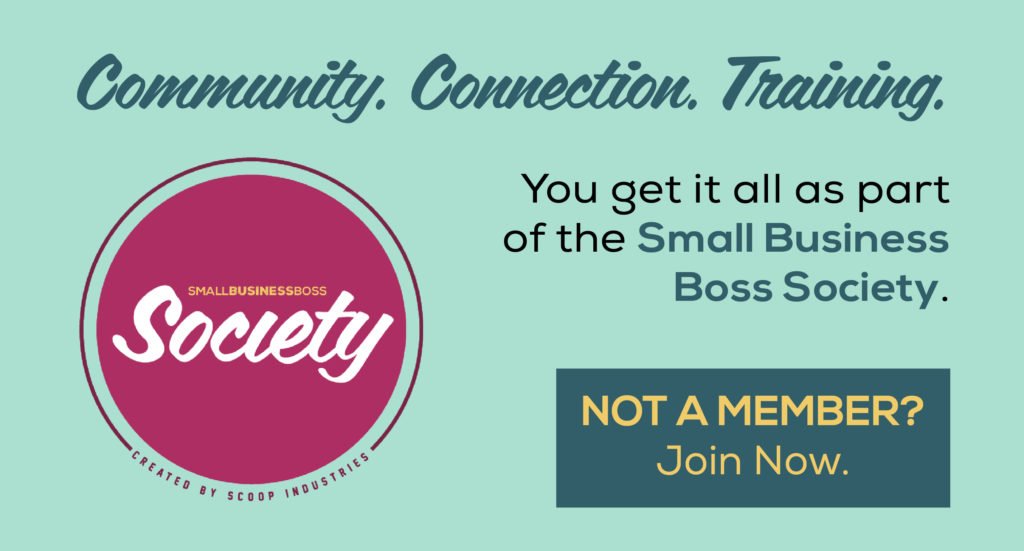 Approaching booked out
Stepping up your guest posting/podcast guesting/speaking engagements, etc.

You can be more strategic about these and maybe those that have bigger audiences than previous ones. You can be particular about what you say yes to.

Building an email list

(if appropriate) can be an option. If you work in the online world (or want to), or want to launch a signature service, etc., this might be the time to start building a list. Speaking from experience, if give it a bit of time before building your list, you are going to get the right quality of people on that list. Email marketing is time intensive. Having a big list of people who are not active isn't helpful. A smaller list of people who are really interesting in your business is a way better option.

Blogging/podcasting

– what we said about building an email list, also applies here. It takes a TON of time to do this, so being strategic about where you do this and when you do it. It will be easier to blog when you are almost booked up. And remember, you don't have to blog. You don't. Do this only if it works for you.

Dominating on a particular social platform

– if Instagramming every day really appeals to you, then now is the time to do it. Pick one and go all out. Being able to do this is understanding the relationship between the platform and your clients' behaviour. If this is where your clients hang out – great. Maybe it is just a reminder of your existence. Be clear on what you are doing and why.
Ready to sustain or scale
Developing a more robust website.

Now is the time to spend more time and money on developing your online presence. This all depends on the nature of your business but this assumes that at this point your business and your branding "baked". You know what you stand for and what your product is so you won't be doing regular pivots as you try to find your niche. So now you can invest the time, energy and money on developing your website.

Fostering visibility activities

– you've been doing this for awhile so maybe now is the time to elevate opportunities. Speaking at large conferences, becoming the go-to expert in your field. Now that you are in a sustained phase, you have the time do this.

If you are ready to scale,

growing your list

to prepare for "group" type programs is a good thing to do. Don't get hung up on the actual numbers, but grow it the way that works for you. Prepare for six months (or a year) from now. It takes time, so plan for it.

Dominating on multiple social platforms

is a real possibility now. But by this point, you already have things figured out and are doing things in this area. Keep doing what is working for you and don't jump into something because someone tells you to. Only add it because it makes sense for your business.
Thanks for listening and tune in next week for more great discussion!
Links for this show: